Department of Elementary Education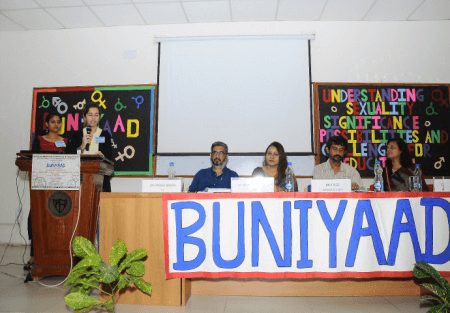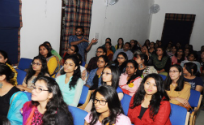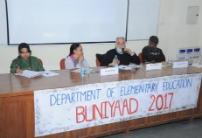 'Buniyaad' is the annual academic festival of the Department of Elementary Education. The name of the festival derives from the popular poem of Dushyant Kumar (होगईहैपीरपर्वत-सी) suggesting thereby that the change in education must be deep rooted beyond the surface level. The festival aims at strengthening the interdisciplinary nature of the course. Students are provided with intellectually stimulating platform through public lectures and panel discussions which aim at development of critical understanding on various social issues. Apart from that, events such as poster making, creative writing and role play etc. are organised for students on the respective theme of the year to express their ideas. The themes of Buniyaad are related to children and diverse aspects of 'Education'. In the previous years themes for Buniyaad have been - 'Harmony', 'Globalisation', 'Creativity in Classroom', 'Gender, Education and Empowerment', 'Vikalp - Exploring Alternatives', 'Resilience & Resistance: Challenging the Construct of Disability' and 'Depiction of Childhood in Hindi Cinema in the Last Decade'. Eminent speakers were invited to share their ideas on the selected themes.
For this academic session 2017-18 ,the theme for Buniyaad was 'Understanding Sexuality: Significance, Possibilities and Challenges for Education'. Through this an attempt was made to explore the need and significance of educating and empowering our children about their sexuality. The forum was also used to throw light on the possibilities and challenges in implementing sex education curriculum in the schools.