The Department of English was founded in 1948. The present faculty strength is 14. We teach B A (Honours) English and BA Programme with English as a Language and as a Discipline Subject in combination with other subjects. In addition, we teach various literature and language-based elective courses to all students across streams. We also tutor students pursuing their MA English at the Faculty of Arts, DU.
Teaching and Learning
Interdisciplinary Expertise: The strength of our teaching lies in our diverse academic specializations which covers canonical areas of literary studies: European and Indian Classical Literatures, British Poetry, Drama and Novel, Modern European, American and Indian Literatures, and so on. We also specialize in contemporary areas, such as Children's Periodicals in Bengali, Children's Picture Books, Crime Fiction in Bengali, Dalit literatures, Digital Humanities, Indo-Jewish Writings, Partition Narratives, Popular Malayalam and Hindi Cinema Oral Tradition and Print Culture of the Rongmei, Urdu Genre Fiction, and so on.
Multi-lingual Faculty Members of the department know several languages such as Bengali, Bhojpuri, French, Hindi, Malayalam, Marathi, Rongmei, Spanish, Telugu, Tamil, and Urdu.
Pioneer in Critical Studies: In the 1980s, the first discussions on critical theory in Delhi University were initiated by this department and regular weekly seminars were held on deconstruction,English studies in India, feminism, materialism, postcolonialism, structuralism, etc. Over the years, the department has provided the space for interrogating dominant discourses and today, Dalit studies and queer studies form a crucial part of our teaching- learning praxis.

Capacity building
The department has for long been known for its committed and innovative teaching and for infusing students with sensitivity to curricular texts as well as with the need to connect these texts to the world outside the classroom. As such, our classroom- based teaching encourages students not only to read, write and explore the practice and criticism of literature from across the globe, but also to question inequalities in the material practices in the world they inhabit.
The department regularly invites scholars to address students via lectures, seminars, and interactive sessions and several well-known academicians such as Achin Vinayak, Dilip Simeon, Ira Bhaskar, James Laine, Kumkum Sangari, Keval Arora, Nigel Leask, Suvir Kaul, Sukirtharani etc have given lectures.
Since 1986, the department has held public lectures in memory of V. Krishna, the first teacher of this department. The V. Krishna Memorial Event has organized talks by well-known scholars, such as Aijaz Ahmed, Gayatri Chakrabarty Spivak, Mahasweta Devi, Marilyn Butler, Ngugi waThiong'o, Romila Thapar, Robert P Goldman, Ruth Vanita, Sally Sutherland, Sudipta Kaviraj, Sumit Sarkar, to name a few. In 2021, feminist historian and fellow Mirandian, Uma Chakravarti delivered a talk on "Miranda Memories: Life in a College in the Changing Times of the Nation"



The department library is reputed to be one of the best in the University and it has a rich stock of books selected with a great deal of care, over decades, by the faculty, in order to make available a wide range of critical readings to our students.
The English Literary Society hosts several interdisciplinary talks, events, lectures, film screenings and workshops through the year that exposes students to a vast range of subjects experts drawn from a wide swathe of professions and field of interests – creative writers, artists, film makers, journalists, performers, activists etc—areas which help develop critical thinking and professional opportunities.



Each year a two-day Annual Festival of the Literary Society is held which comprises lectures and various events including the popular Kahwa Stop with participants from diverse colleges. The Society takes pride in the leadership and sense of ownership displayed by its student members in its activities and cherishes the celebration of plural voices that are generated in the process.


Student Progression
Students and Research
Results
Faculty Achievements
Our faculty members are passionate teachers and committed academics who engage continually with texts, their histories and politics in classroom lectures as well as through interdisciplinary projects, seminar presentations and writings in reputed journals, books and monographs.
Members of the department have been part of collective efforts to revise and intervene in the syllabi formation in order to make it representative of non- canonical and diverse literatures.



Our teachers regularly present papers in national and international conferences, and several have won prestigious grants and fellowships. Many have also published papers and books or been part of editorial teams for curricular anthologies. SengangluThaimei's, "Latchap of the Rongmei Nagas: A Traditional Category of Wise Sayings' in Folklore and Folkloristics 11.2: 14-22 (2018), Saswati Sengupta's book, Mutating Goddesses(OUP, 2021),Shampa Roy'sTrue Crime Writings in Colonial India (Routledge, 2021), Jenny Rowena's ThemmadikalumThamburakanmaarum: MalayalaCinemayumAanathangalm (Subject and Language Press, Kottayam, 2011), Indira Prasad's co-edited anthologies, Living Literatures (Orient Blackswan, 2007), The Individual and Society (Pearson, 2006), ,Saswati Sengupta and Sharmila Purkayastha [with Zakia Pathak]'s "Prisonhouse of Orientalism" in Edward Said, Sage Masters of Modern Social Thought (Sage UK, 2000), Parul Bhardwaj's essay in Alochana (2018) and Shweta Sachdeva Jha's contribution toBombay Cinema's Islamicate Histories (Intellect Books and Orient Blackswan, 2022) are but a few examples. Recently, Senganglu Thaimei has also turned her creativity to illustrating the cover of a book of songs, Songry authored by Easterine Kire.



Faculty members are involved in archiving and contributing to online repositories and Devjani Ray's work on Bengali Children's Literature will soon be available in Sahapedia, an online repository of arts, cultures, and heritage of India. Beyond academic publications, members engage on topical issues through articles for newspapers, popular journals, digital fora, and through public talks, seminars, workshops, and webinars.
Faculty members are actively associated with the Film Club, Celluloid. Saswati Sengupta and Shampa Roy were its founding members and the Club premiered alumni Shonali Bose's Amu (2005) with Miranda House's well-known historian cum teacher, Uma Chakravarti, as the discussant. Alumni Mira Nair addressed students and answered questions about their films and film-making. For the last few years, faculty members-- Gorvika Rao, Anshu Kujur and Shweta Sachdeva Jha have helmed Celluloid. 2019 was particularly memorable for the Society as many students associated with it won an impressive number of prizes for short film-making.
Students and teachers have traditionally also been involved with the staging of plays and have acted in as well as directed plays that have gone on to win several prizes and accolades. Faculty members, Deepika Tandon and Parul Bhardwaj, as conveners of the Dramatics Society, Ariels, have helped in the staging of plays, organizing theatre workshops and interactive sessions with theatre persons. Teachers have scripted plays as well.
The department has had a tradition of exploring themes and subjects collectively and over the years several books have emerged from such endeavours and collaborations. The latest in this kind of collective work is a volume of essays on the "Bad" Women of Bombay Films (co-edited by three members of the department), to which ten ex-students of the department alolong with teachers and academics have contributed their writings.



Chhutki Aur Cheero (2019), a Hindi Picture Book by alumnus Manjari Singh made it to the Parag Honours 2020 List, released by the Tata Trusts. This picture book emerged from one of its kind, collaborative and interdisciplinary project run by a collaborative team of faculty and undergraduate students. Children's Picture Books in India: Rethinking History, Storytelling and Pedagogy was supported by the Delhi University Innovations Grant (2015-16) and run by Shweta Sachdeva Jha in English and Mukul Priyadarshini and Archana Kushwaha of Elementary Education.
Teachers of this department, however, are not just writers of academic papers and volumes. Members of our faculty have also written poetry and fictions (or translated them) that have been widely read and appreciated. Some of these have also been nominated for or have won extremely prestigious awards. Retired members of the Dept., Malathi Rao, Manju Kapur and Ira Singh have published fictions and Late Masooma Ali has translated novels from Hindi to English.



Of our present faculty, Saswati Sengupta has published The Song Seekers (Zubaan Books and Chicago University Press, 2011, nominated for the DSC Prize for South Asian Literature, 2013) and Meera Sagar's poems have been published in journals like the Four Quarters and Best Indian Poetry, and her translation of Stephenie Benson's French short story was awarded the 1st prize by Alliance Française de Delhi (2004).
Our faculty members have been awarded prizes, fellowships and grants for teaching and research. Saswati Sengupta (2004), Shampa Roy (2000, 2008) and Devjani Ray (2015) were awarded the Charles Wallace India Trust (CWIT) for short term research. Saswati Sengupta was felicitated as Distinguished Teacher by the University of Delhi in 2009. Shweta Sachdeva Jha was awarded the Max Planck Fellowship to work with the Centre for History of Emotions at the Max Planck Institute for Human Development, Berlin (2010); Sharmila Purkayastha was awarded the Nehru Fulbright Postdoctoral Fellowship (2016-17); Shampa Roy won the Charles Wallace India Trust Fellowship in Literary Translation (2019). Gorvika Rao received grants from Wikipedia (2019) and Equality Labs (2019) for researching women's history month and Dalit history month; and Senganglu Thaimei was awarded the Nehru Fulbright Fellowship (2022-2023).
Shweta Sachdeva Jha was awarded the Amba Wadia Fellowship (2019-20) established by the SNDT University for creating a photographic archive of Miranda House. Below is a still from a production of Much Ado About Nothing (1953) with Madhur Jaffrey and a 1970s photograph of teachers and students of the department.


Distinguished Alumnae


Several well-known personalities have graduated from this department, beginning with Jasleen Dhamija who joined in 1949 and wrote these lines about her college times:
"In 1949 I joined Miranda House, the new college on the Delhi University campus. We were the hip girl students….Delhi University was a hotbed of student politics, romance, scandal and intrigue. It was here that we acquired our skills for the big world. It was while looking after the leftist relief committee for students that I honed my organisational skills and later, as president of Miranda House, helped organise events." The Seminar (2002). Jasleen Dhamija is arguably the best-known textile art historian and she has done pioneering research in the arena of handloom and handicrafts.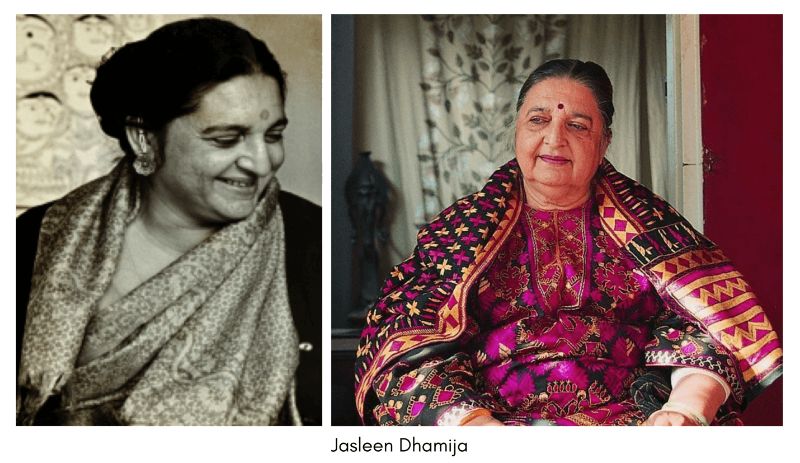 Compare Jasleen's memories with what Ankita Anand has to say about joining the Department in early 2000s: "In my first few months in college, when someone asked me if I felt homesick, I realised I never got the time to. It was also my first time in a women's only institution. But, if anything, I only felt more comfortable and confident here…..before college, we women were aware of gender discrimination. But our teachers gave us the tools to articulate that injustice, and the confidence to fight it." Daily O, (October 28, 2018). Ankita also was the College President and she's a well-known journalist who won the Lorenzo Natali Media Prize in 2015.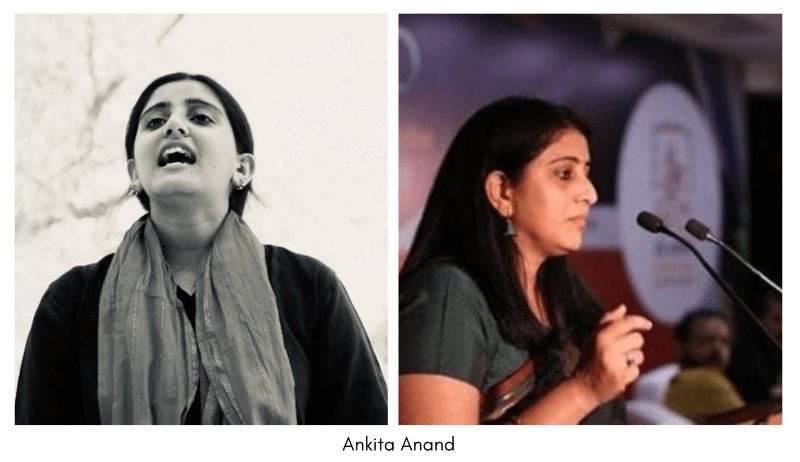 After securing the 22nd rank in the prestigious all-India UPSC examination in 2019, Deeksha Jain said: "My alma mater has the best of faculty, great infrastructure and students…I did BA (Hons) in English and MA (English) from Miranda House. Whatever I am today is because of the five years spent in this college." The Fact Express (April 10, 2019).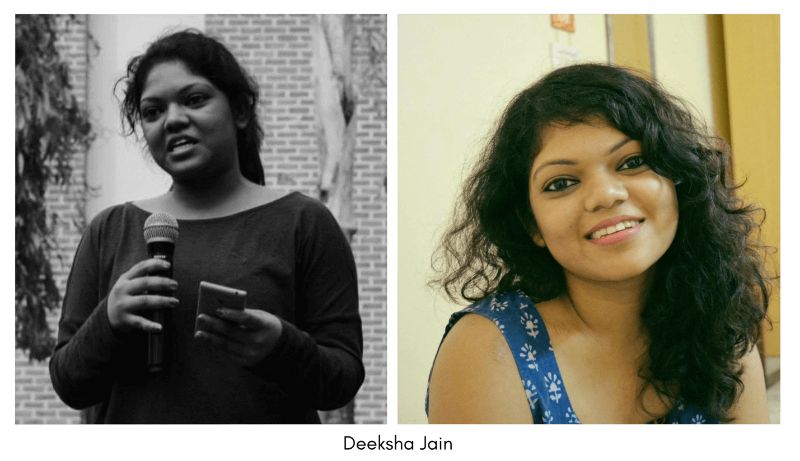 For over 70 years, our students have learnt to build their understanding of the world outside through classroom interactions, extracurricular activities, and participation in academic, cultural, and other activities outside the college. When they go out of college after completing their graduation and/or postgraduation, our students are strong and confident.

Apart from our everyday warriors, the department has a long list of illustrious alumni which includes a number of academics locally and globally, innumerable well-placed professional in diverse fields and firms, and names such as, Anita Desai (Novelist), Anita Kaul Basu (Director, Synergy Communications), Anjolie Ela Menon (Artist), Anna Sujatha Mathai (poet), Jalabala Vaidya (actress), Kirti Singh (Lawyer), Mouni Roy (actor), Nupur Basu (journalist-film maker), Primla Lewis (writer-activist), Reena Mohan (documentary film maker), Ritu Menon (Publisher, founder: Women Unlimited), Radhika Roy (co-founder NDTV), Sayeeda Hameed (writer-activist), Uma Vasudev (critic-artist), Urvashi Butalia (publisher, founder: Zubaan) etc.



'Education is not the filling of a pot but the lighting of a fire.' –W.B. Yeats. We believe in this maxim and one of our alumna, Vandana Khare, has made an endowment in honour of her teacher, the Late Zakia Pathak and each year one student is selected on the basis of merit and financial need and awarded the Zakia Pathak Award. Details of the same are available in the college prospectus.