Faculty
Dr. Jayashree Pillai
Ph.D, M. Phil, M.A. (Delhi)

Dr. Jayashree Pillai has completed her M.A., M.Phil and Ph.D from Delhi University. She specialises in Public Administration, Governance and Management, Indian Government and Politics, and Regional Studies. She has been awarded ICSSR Doctoral Fellowship to conduct her Ph.D. Her other areas of interest are Consumer Affairs, Child Rights and Environmental issues. She has visited Universities in Sweden, Canada, Australia and United States of America and participated in various educational programmes. She has also served as Faculty Consultant, National Consumer Helpline, Phase-ll, Government of India. She was associated with Centre for the Studies of Developing Societies for three years. She has participated in several workshops and delivered lectures at IIPA, New Delhi and other institutions.
Dr. Purnima Roy
Ph.D., M.Phil, M.A, (Delhi)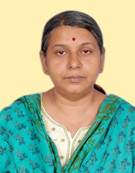 Dr. Purnima Roy has completed her M.A., M.Phil and Ph.D from Delhi University. She teaches Global Politics. Her area of specialisation is International Relations, International Political Economy, particularly African Political Economy. She has been awarded Commonwealth Scholarship. She has also been the recipient of the Distinguished Teachers Award in 2009. She is also involved in education of children of marginalised families in Delhi. Her publications include 'Impact of Globalisation on Trade Union Movement' in the Indian Journal of Public Administration.
Dr. Bijayalaxmi Nanda
Ph.D (JNU), M.Phil (Delhi), M.A. (Utkal)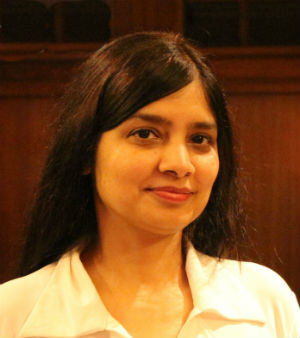 Dr. Bijayalaxmi Nanda has completed her M.A. from Utkal University, M.Phil from Delhi University and Ph.D from JNU. She Specializes in Political Theory, Human Rights and Gender Studies. Her publications include Sex Selective Abortion and the State: Policies, Laws and Institutions in India, (Shakti Books: An imprint of Haranand Publishers), Discourse on Rights in India: Debates and Dilemmas, (Routledge), Human Rights Gender & Environment (Allied Publishers) and Understanding Social Inequality: Concerns of Human Rights, Gender and Environment (Macmillan). She is involved with feminist research and activism. She has provided consultancy services to UN agencies like UNFPA, UNDP, WHO, etc. She has widely travelled in pursuit of her academic and associated interests to the universities and institutions in the USA, the UK, Sweden, France, Belgium, Brazil, Bangladesh and Nepal, including the Academic Forum of India, Brazil, South Africa (IBSA) Summit in Brazil and the Commission on Status of Women, United Nations Head Quarters, New York. She is a recipient of ICSSR Doctoral Fellowship. She was awarded the Teacher's Excellence Award by University of Delhi in 2017.
Dr. Kusuma Krishna Subha
PhD(J.N.U), M.Phil. (J.N.U.), M.A. (J.N.U.)
Dr. Kusuma Krishna Subha has graduated from Miranda House, University of Delhi. She has completed her M.A. and M.Phil. from Centre for Political Studies (CPS), Jawaharlal Nehru University (JNU). Her areas of interest and specialisation are Political Philosophy, Political Theory and Indian Politics. She teaches Classical Political Philosophy and Modern Political Philosophy. She has submitted her doctoral thesis on The Assertions of Identity for Autonomy in India with special reference to the Telangana Experience at CPS, JNU.
Dr. Namrata Singh
Ph.D (Mumbai), M.A (Patna)

Dr. Namrata Singh did her graduation and post-graduation from Patna University. She obtained her Ph.D from Department of Civics and Politics, University of Mumbai as UGC- Research Scholar. Her field of specialization is Public Administration and Public Policy. She has worked on different aspects of Governance. She has extensively contributed in the journal published by the Government of India "Management in Government". She has presented a paper on Urban Governance in the USA and has also presented paper on various governance aspects in National Seminars. She has been actively involved in design and development of course curriculum in the IGNOU, ILLL and has also been involved in research project of disaster mapping and disaster management. Dr. Singh has also handled courses on Colonialism and Nationalism in India and Western Political thought besides her areas of specialization. Currently she is engaged in creating a confluence of different civil society engagements done by students and develop a critical connections with these activities, institution and public policy makers. As convener of National Service Scheme (NSS) Dr. Singh has been instrumental in carrying out six different action researches in villages of Khair and Mitroan village, Haryana during NSS Camp (March,2016).
Dr. Hena Singh
Ph.D, University of Birmingham (UK)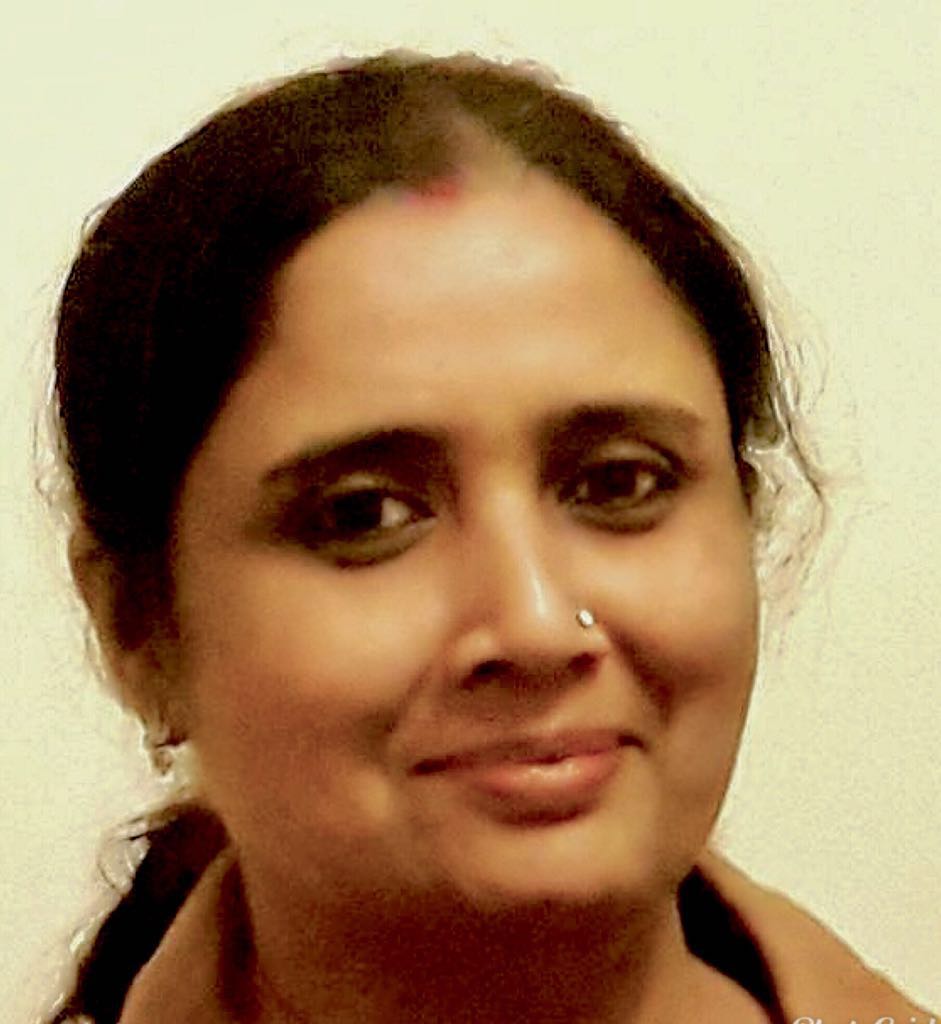 Hena Singh has done her Ph.D from the prestigious University of Birmingham,United Kingdom on the topic 'The Quest for Gender Equality & Gender Justice in India: Interrogating the Role of the State-from Independence to the Era of Neoliberal Reform'.She has done her BA (Hons) in Political Science from Miranda House and MA and M.Phil in Political Science from University of Delhi. She specialises in Western/Indian Political Theory/Thought and Indian Government and Politics. She is actively associated with gender and consumer related issues.Hena Singh has worked as a research associate in the writing of the 'History of the University Grants Commission'.She has co-written a chapter in an edited volume on 'Citizenship in a Globalising World' published by Pearson.
Pushpa Singh
M.Phil (Delhi), M.A (Delhi).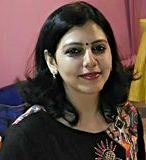 Pushpa Singh has studied M.A. and M.Phil, (Political Science), University of Delhi and is currently pursuing her doctoral research on Politics of knowledge around the issue of seed in India. She has been engaged in teaching papers like Political Theory, Comparative Politics, Human Rights. Her interest areas are Development Studies, Gender Rights and Human Rights Discourse. She has contributed chapters in edited volumes like Contemporary India published by Pearson, Shashan: Mudde Aur Chunotiyan published by OrientBlackswan, Development Process and Social Movement in Contemporary Times, published by Pinnacle Publication, Constitutional Democracy and Governance in India, forthcoming from Sage, India, Human-Environment Interaction forthcoming from Pearson, India and several online publications as a project of content generation by ILLL, University of Delhi, Delhi.
Dr. Skylab Sahu
Ph.D. (Bangalore), M.Phil and MA (Utkal University)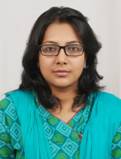 Dr. Skylab Sahu is currently working as Assistant Professor. She has completed her MA and M.Phil from Utkal University and Ph.D from Institute for Social and Economic Change (ISEC), Bangalore. Her specialization and areas of interest covers gender studies, political theory, western political thought and Indian Politics. She has published her research articles in edited books and several national and international refereed journals such as Studies in Indian Politics, Sociological Bulletin, Indian Journal of Social and Economic Development, International Journal of Social and Economic Research, Journal of Health Management, Indian Journal of Political Science, Indian Journal of Social Work, etc. She has authored two books: 1) Gender, Sexuality, and HIV/AIDS: Exploring Politics of Women's Health in India, published in 2015 by Sage. 2) Gender, Violence and Governmentality: Legal and Policy Initiatives published in 2020 by Routledge.
Sonali Chitalkar
MPhil (NUEPA), MA(JNU)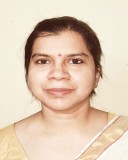 Sonali Chitalkar is pursuing her Ph.D from National University for Educational Planning and Administration (NUEPA) on Education Policy and the Negotiation of Ethnic Identity in Jammu and Kashmir. Her areas of interest are Indian Political Thought and International Relations. Her publications include 'Education Policy under Colonial Rule (Manak),उपनिवेशिक नागरिक का शिक्षण' ;भारत में उपनिवेशवाद ,संपादक अभय प्रसाद सिंह (ओरिएंट ब्लैकस्वानं), and Right to Education (Pinnacle Books).
Dr. Rajni Kumari
Ph.D. (Delhi), M.Phil (Delhi), MA (Delhi).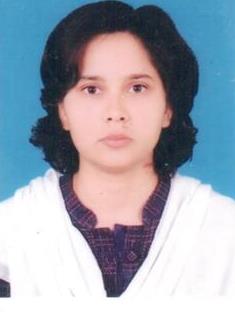 Dr. Rajni Kumari has completed her MA. M.Phil and Ph.D from Delhi University. Her areas of specialization are: Elementary Education Polices, Basic Education and Gandhian Studies. She has been the recipient of Junior Research Fellowship (JRF) awarded by University Grants Commission (UGC) for her doctoral dissertation. She is currently working on Bhartiya Mazdoor Sangh (BMS). Her book "Elementary Education Policy for Human Security" is going to be published soon by Laxmi Publications Pvt. Ltd. New Delhi.
Dr. Rashmi Gopi
Ph.D. (Delhi), M.Phil. (Delhi) and M.A. (Delhi)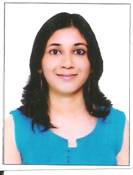 Dr. Rashmi Gopi has done her graduation, post-graduation, M. Phil and Ph. D in Political Science from University of Delhi. She has done specialization in Gender Studies (Masculinity studies). Her other research areas of interest are Political Theory and Theories in International Relations.She has published articles in international and national journals on varied subjects like 'Masculinity and Nation: A study of Gandhi and Savarkar', 'Ayurveda Tourism: Issues of Development and Gender in Contemporary Kerala', 'Ragging aur Varchasvi Paurush' and 'The Arab-Israeli conflict and the UN'. She has written a book titled 'Constructions of Masculinity in Three Political Spheres' in 2017.