Department of Computer Science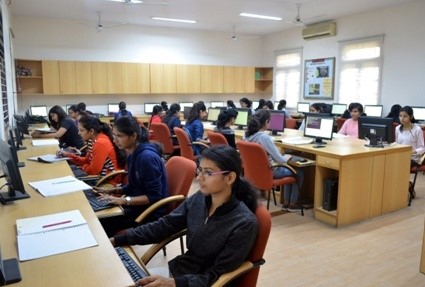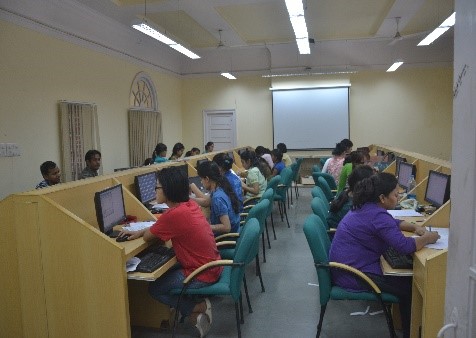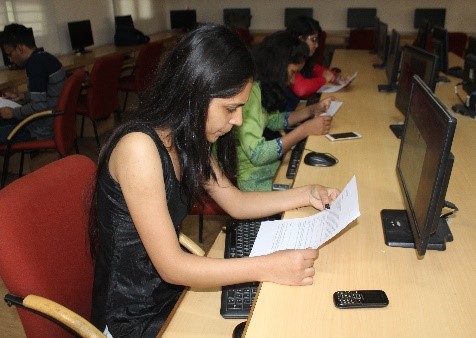 The Department of Computer Science was established in the year 1984. The Department offers B.Sc. Program, an inter-disciplinary course having Computer Science taught with Physics and Mathematics. The department has a spacious laboratory with more than thirty-five computers connected in a LAN, working fully on Linux based open source software. The Department also maintains a well-stocked library of Computer Science books which supplements the wide range of books available in the main library of the College on the subject.
Keeping in sight the evolving role of Data Scientists and industry-recommended learning path, this year the department has started an add-on course titled 'Data Science and Analytics' to hone student skills in Statistics, Data Science, Big Data and R Programming. The department has been running another add-on course on Operations Research titled -Operations Research: 'Optimization for Better Decisions' since 2006.
Teaching-Learning
Teachers make effectual use of ICT for effective teaching and learning. The department follows a recipe of one student one machine for hands-on training so as to enhance programming and debugging skills of the students. Needy students are issued a laptop for practice at home. Use of social media is encouraged for efficient communication among students and faculty. Class tests and presentations are held. Project based assignments are given to the students. Group discussions and presentations are organized on latest IT technologies. Informal remedial sessions are offered to weaker students as and when required by them.
Capacity Building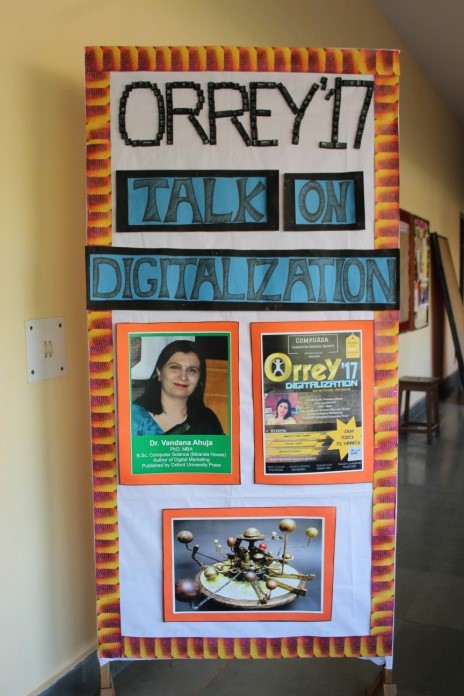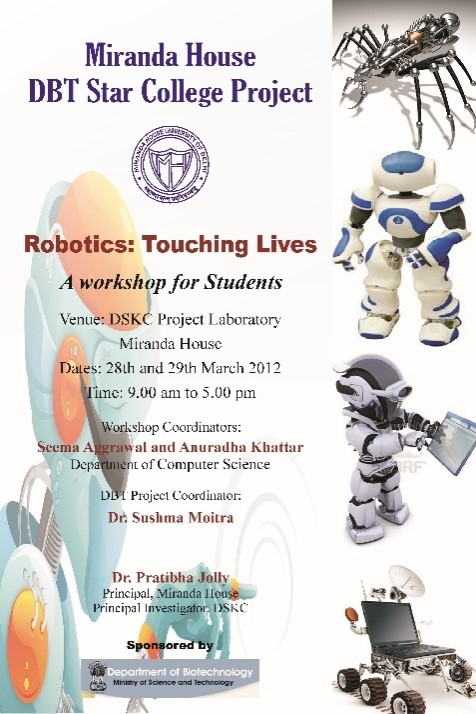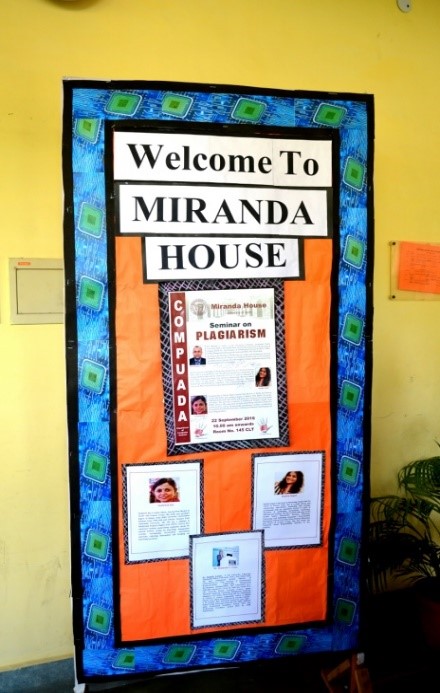 To enrich the learning experience of students, the department organizes several events throughout the year. Talks, workshops, trainings and seminars on upcoming technologies are organized from time to time. The following speakers have visited the department in the past:
Prof Dr DP Vidyarthi, School of Computer and Systems Sciences from Jawaharlal Nehru University, February 2018.
Dr Narayan Iyer, Cyber Security Expert, October 2017.
Ms Karnika Seth, Supreme Court lawyer and founding director of Foundation for Institutional Reform and Education (FIRE), October 2017.
Dr. Vandana Ahuja, Area Chair, Marketing and Assistant Professor, Jaypee Business School, March 2017.
Mr Vibhor Gupta, Weekendr Innovation Labs Pvt. Ltd., April 2016.
Ms. Prachi Garg, Ghomophiro.com, March 2016.
Mr. Alexander Khalkho, Grade One India, December 2015.
Ms. Debjani Ghosh, Vice President, Intel, October 2015.
Dr. Vikas Sahni, University of Ireland, October 2015.
Dr. Neelima Gupta, University of Delhi, March 2015.
Dr. Arvind Singh, Deputy Secretary, National Defense College, February 2015.
Ms. Raminder, HCL, March 2014.
Ms. Geetika Chadha, Imagenie Inc., February 2014.
Mr. Saket Modi, Lucideus, January 2014.
Student Progression
Academic performance of B.Sc. (Physical Science) students in Odd Semester 2017-18.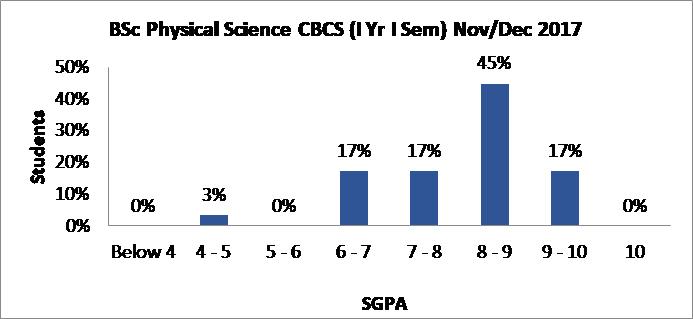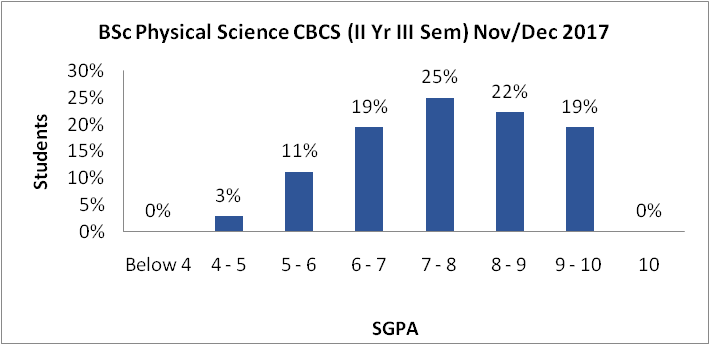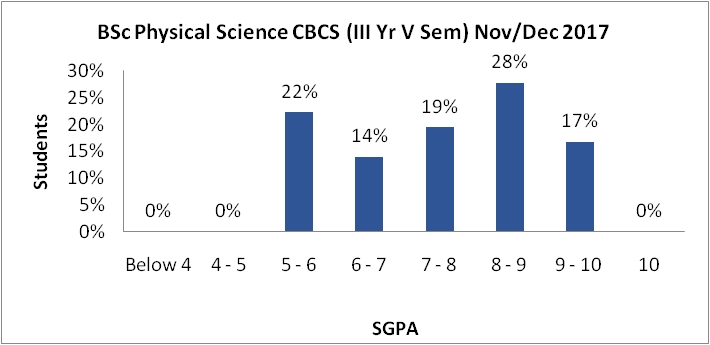 Faculty Achievements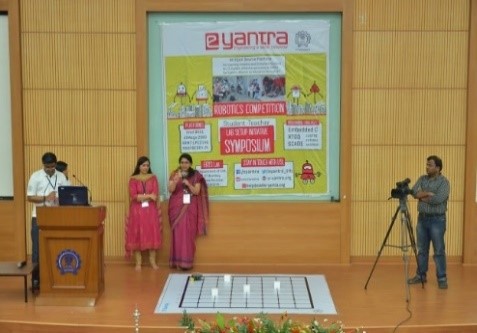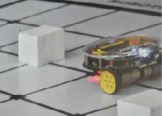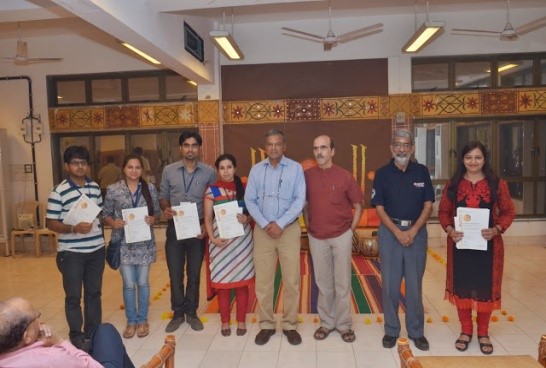 The faculty has active involvement in University of Delhi Innovation scheme, and has successfully completed two innovation projects titled - Mobile! MyLab Anytime, Anywhere and Reward Network as a Form of Experiential Marketing under the same scheme. Ms Anuradha Khattar participated in an e-Yantra Robotics Competition for teachers organized by IIT Mumbai and got the 4th position.
Distinguished Alumnae
Our students are able to compete successfully at various entrance exams for post graduation so most pursue higher studies after graduation. The department can boast of a large number of alumnae working wonders in technology and management. Our distinguished alumnae include:
Ms Darpan Thawani, Senior Director, Global Customer Programs in Oracle
Dr. Nihita Goel, Head, Information Systems Group at TIFR, Mumbai
Ms. Prachi Garg, an Entrepreneur at GhoomoPhiro.com, author of three books titled Super Women, Super Couples and Super Siblings
Ms Sarbani Biswas, Data Scientist, RBC Wealth Management, Toronto (Canada)
Ms. Geetika Chadha, an Entrepreneur at Imagenie, member of FICCI, Corporate Stylist cum Image Consultant.
Several others contribute as faculty at reputed institutions of higher education.