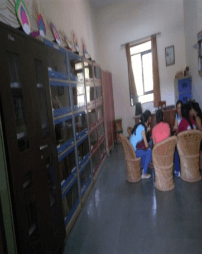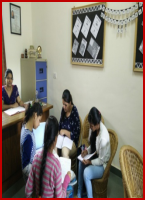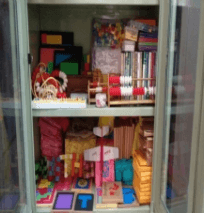 The department has a Resource Centre named 'Ilmgah' with wide collection of books, textbooks, story books and children's literature. In addition there are Science kits, Mathematics kits, maps and low cost innovative teaching learning aids on specific subject areas. There are 3380 books in the Resource Room and 1487 books in the main Library. The resource centre also has a collection of digital resources, educational DVD's and CD's and films.
Class rooms with ICT facility-The classroom has LCD projector and screen to which computers of the department, teachers and learners can be linked. The Department also has digital cameras, speakers which are used for various teaching-learning and co-curricular activities.
For science experiments and projects, the department has access to well-equipped laboratories of science departments of the college.