Faculty
Dr. Mukul Priyadarshini
Ph.D Linguistics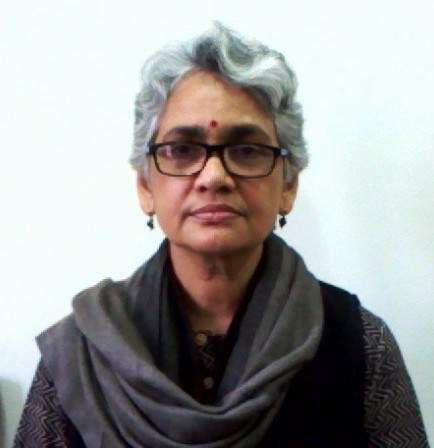 Mukul Priyadarshini holds a Ph.D. in Linguistics from the University of Delhi. She has 19 years' experience of teaching in the B. El. Ed. Programme first at Lady Shri Ram College and currently at Miranda House, University of Delhi.
Mukul has been professionally associated with government organisations such as NCERT (and contributed towards the National Curriculum Framework), NCTE, CBSE etc. and civil society organisations such as Eklavya, Ankur Society for Alternatives in Education, Organisation for Early Literacy Promotion (OELP) etc. She has done several workshops for teachers of various kinds of government schools and private schoolsHer research interests include the position of Languages in Education, the discursive nature of Hindi, and politics of languages in multilingual societies. She has several publications to her credit in the field of language education and linguistics.
Ms. Suvasini
M.A., M.Phil, doing Ph.D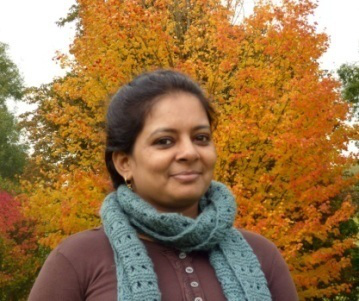 Ms. Suvasini has a Master's degree in psychology with a specialisation in developmental psychology. Her M.Phil in educational studies is from Department of Education, University of Delhi. She has been associated with the B.El.Ed. programme for over fifteen years now. She primarily teaches psychology courses in the program and has assumed various administrative responsibilities at different points in her career. She is presently pursuing PhD at the Centre of International Education, Department of Education and Social work, University of Sussex, under the supervision of Dr. Barbara Crossouard. Her PhD is fully funded through a grant from the University of Sussex (Chancellor's International Research Scholarship).
Her research interests are around issues of social class, schooling and youth.
In her research, she is exploring how classed subjectivities are shaped in an elite, private school in provisional India.She conducted an ethnographic study in an International Baccalaureate (IB) school located in Coimbatore district, an industrial region in Tamilnadu.
Ms. Neetu Rana
B.El.Ed, M.Ed., M.A.( Sociology), M.A. (Hindi)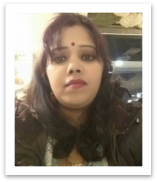 Ms. Neetu Rana is an assistant professor and joined the department in 2008. She has B.El.Ed. degree and Master degree in Education from the University of Delhi. She has also done Masters degree in Sociology and Hindi both from Jamia Millia Islamia. Her area specialization is social science Education. Her areas of interest are Teacher Education, Elementary Education Policies and School Internship.
Dr. Upali Chakravarti
Ph.D.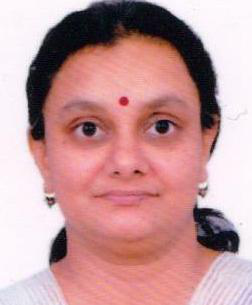 Dr. Upali Chakravarti has done her Ph.D. from JNU New Delhi. Her specialization is developmental psychology and special education. Her research interests are in the area of psychology, special education and disability studies.
Dr A.R. Sitalakshmi
M.Sc. (Chemistry), M.Ed., Ph.D.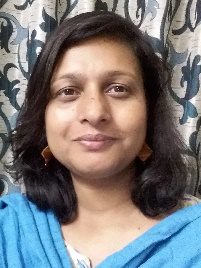 Dr A.R. Sitalakshmi is M.Sc (Chemistry), M.Ed. and Ph.D. from the University of Delhi. Her areas of interest are Chemistry Education, cognition and science learning and pedagogy. Her research work in Science education focuses on alternative conceptions of students in Chemistry, and the use of multiple representations and constructivist pedagogy to promote science learning. She has participated in a number of national and international conferences and presented her research work.
Dr. Barnali Biswas
M.A, M.Phil & Ph.D. (CSRD, Jawaharlal Nehru University)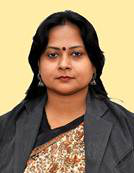 Dr Barnali has done graduation from Presidency College, Calcutta University. She has completed PhD, M.Phil and M.A from the Centre for Study of Regional Development, Jawaharlal Nehru University. She has done special course on History of Education from Zakir Hussain Centre, J.N.U in M. Phil. She has been a recipient of the UGC Junior Research Fellowship (2001) and Senior Research Fellowship (2003-2006). She is a faculty for B.El.Ed. at Miranda House since January 2009. Her areas of interest cover education, marginalisation, child rights, gender, decentralisation, panchayats and various social aspects. She has two book chapters to her credit. She was a project investigator in DU Innovation Project MH No. 205 (2013-15).
Ms. Ashu Threja Malhotra
M.Phil, M.Ed., M.Sc.(Maths),B.Ed., B.Sc.(Maths)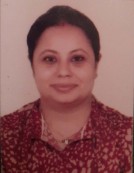 Ms. Ashu Threja Malhotra, Assistant Professor is associated with the Department since 2009.Her educational qualifications include M. Phil from Central Institute of Education D.U. on Teaching Mathematics at Elementary Level based on the Constructivist practices; M.Ed., M.Sc. (Maths), B.Ed.and B.Sc. (Maths) from D.U. Prior to joining as Teacher Educator, she has 11years experience of teaching Mathematics across primary, middle and senior grades in Government and Public Schools.
She has coauthored the series of Primary Mathematics Books titled Mathematics without Tears (Grade 0 to Grade 5). Her area of specialization is Mathematics Education. The areas of research are related with varied perspectives of teaching and learning of mathematics in Elementary Grades
Ms. Rekha Badsiwal
B.El.Ed., M.A. Education( TISS)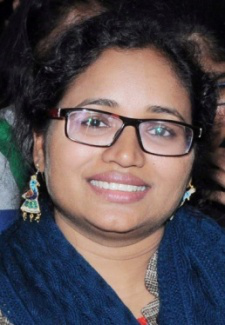 Ms. Rekha Badsiwal completed her MA Education (Elementary) from Tata Institute of Social Sciences, Mumbai in 2008 and qualified NET-JRF in 2007/08.She has been teaching in the Department of Elementary Education since January 2009 and engages with Education papers like Basic Concepts in Education and practicum papers including Internship- lesson planning, Project and School Contact Programme. Her research interests include curriculum studies, Mathematics Education and Teacher Education.
Ms Archana Kushwaha has done MA (Eng), M.Ed and M.Phil from the University of Delhi. She is currently pursuing PhD from the Department of Education, University of Delhi. Her teaching interests include Language education and English Language Teaching (ELT). She is also a member of the teaching, evaluation and materials development team for the English Language Proficiency Course (ELPC) run under the aegis of the Department of Adult and Continuing Education.