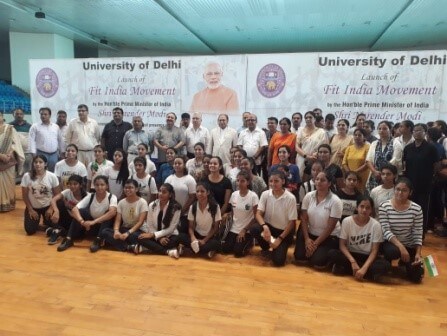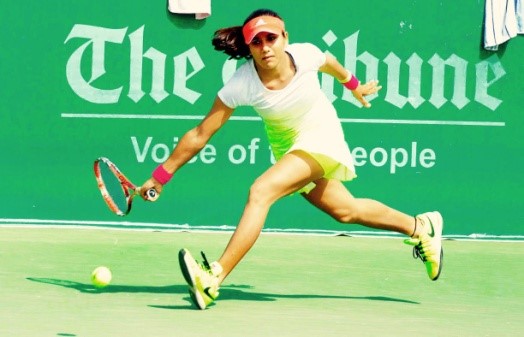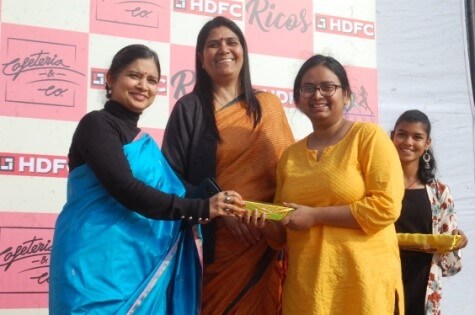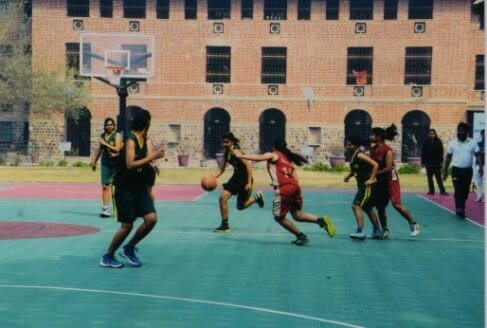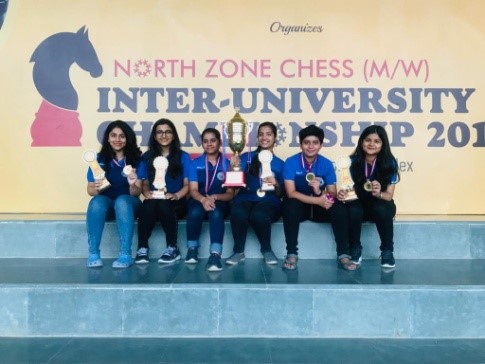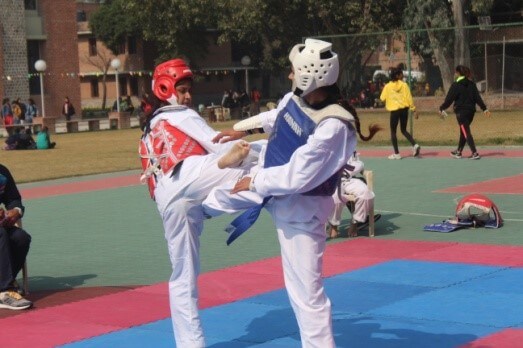 Department of Physical Education and Sports is one of the oldest departments of the college. The department focuses mainly in two dimensions academics and coaching in various sports.
Miranda House was the first college in the University of Delhi to start Physical Education as a Discipline Course in B.A. Programme. The course offers an understanding of the scope, aims, and objectives of Physical Education while integrating basic and practical understanding of anatomy, physiology, wellness, fitness, nutrition, health education, exercise physiology, sports psychology, athletic care, organisation and administration etc. Practical learning takes place through a wide range of activities related to theoretical aspects.
The college offers specialized coaching in Archery, Athletics, Basketball, Chess, Netball, Shooting, Taekwondo, Table Tennis and Tennis. For sports excellence, opportunities and guidance are provided to the students to participate in tournaments at various levels like Inter-College, Inter-University, State, National, and International.
Teaching-Learning
With a diverse student population, the Department strives to deliver undergraduate teaching in a meaningful manner and create an environment where students are able to discover their potentials. Besides ensuring the availability of prescribed books and supplementary reading material, the department motivates students towards consistent library work. In order to enrich learning experience of students, faculty members use best-in-line ICT facilities. The Department ensures assessment in the form of assignments, tests and practicals, in a manner which provides students the necessary push to excel in their coursework.
With the philosophy that teaching-learning should go beyond the classroom, the Department stresses upon practical based learning. All possible opportunities within the course structure are used to motivate students towards independent and active learning through practical experiences.
Capacity Building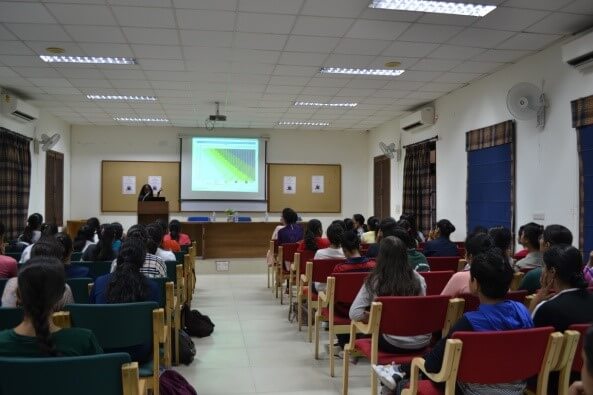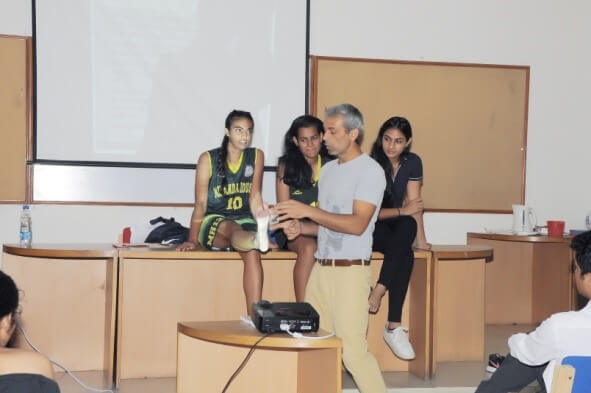 The Department is committed to creating a nourishing environment where students are able to both discover and realize their complete potential, and grow overall as individuals during the course of their association with the Department. Time to time the department organizes many field visits, seminars, workshops, expert talks and guest lectures for the students to bring awareness with special references to health, wellness, fitness, injuries, nutrition, first aid etc. Eminent sports personalities and sports experts in various fields are invited to interact with the students.
Students who study B.A. (Programme) with Physical Education or excel in different sports and games can pursue a BachelorsDegree in Physical Education followed by the Masters, M.Phil. and Ph.D. degree. This gives them an opportunity to work in Schools, Colleges, Fitness Centers, and in various sports organizations. The Sports Authority of India (SAI) provides ample opportunities for athletes to study in N.S.N.I.S. and become qualified coaches.
Faculty Achievements
Dr. Amita Rana has co-authored three books on the Application Course Fitness, Aerobics and Gym Operations for the students of B.A. (Programme) of University of Delhi and also contributed a chapter in a book. She was actively involved in the development of curriculum for undergraduate and post graduate courses in physical education, attended seminar on Women in World Athletics at Birmingham, UK (2013), presented papers in the International Convention on Science, Education and Medicine in Sport (ICSEMIS 2012) at Glasgow, Scotland, UK and in the Pre-Olympic Congress on Sports Science and Computer Science in Sport (IACSS 2012) at Liverpool, England and organized several conferences. She has served as Deputy Director General (Sports) on deputation for XIX Commonwealth Games 2010 and is a member of Delhi Athletics Association (Secretary), Delhi Basketball Association (Vice President), Delhi Lawn Tennis Association, Delhi Archery Association and Delhi Rifle Shooting Association. She is the recipient of Dr. Radhakrishnan Memorial Award 2006 and Rajiv Gandhi Khel Ratna Award 2006.
Distinguished Alumnae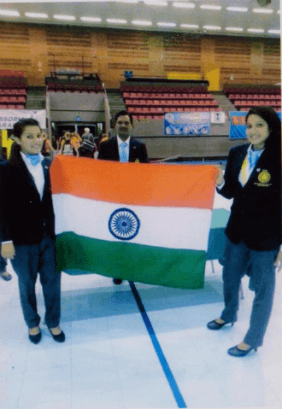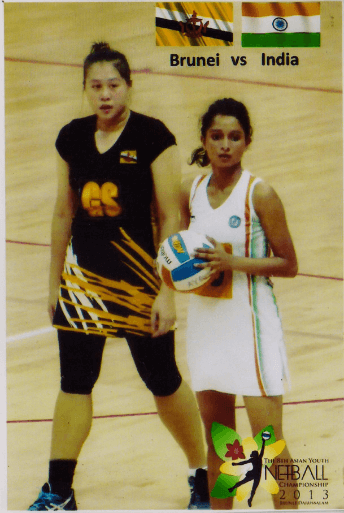 Marie Varghese winner and record holder of 200 mts in National Athletic Championship 1975, held at Hyderabad.
Shailja Aswal and Pooja Bahl participated in World Korfball Championship 2012 held at Barcelona.
Anjali Raina participated in 8th Asian Youth Netball Championship 2013 held at Brunei.
Tannu Sharma participated in 9th Asian Youth Netball Championship 2014 held at Singapore.
Himani Mor Participated in the World University Games (Tennis) 2017 held at Taipei, China and World Soft Tennis Championship 2015 held at Delhi.
Harshita Chugh runners Up (Singles) in the Asia Tennis Tour of Sri Lanka 2016 held at Colombo and participated in World Soft Tennis Championship 2015 held at Delhi.
Meena participated in 4th Asian Korfball Championship 2016 held at Jaipur.
Ruchi participated in 10th Asian Youth Netball Championship 2017 held at South Korea and 11th Asian Netball Championship 2018 held at Singapore.
Iftesam Khan participated in Participated in Canada Open Taekwondo Championship 2017 held at Canada and also participated in Commonwealth Taekwondo Championship 2017 (Senior (individual) Poomsae) held at Canada.
Tanya Khullar Won 2 Silver Medals (Individual and Team) in Indo-Thai International Archery Championship 2018 held at Bangkok.
For details of more students and their performances please click on the Annexure 1