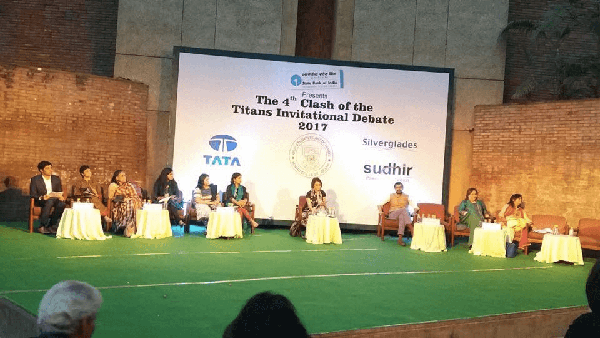 Titan's Debate traditionally used to be between the arch rivals St. Stephens and Hindu College. In 2014 the debate was extended to the alumni of three women colleges Miranda House, Lady Sri Ram College, Indraprastha College; and St. Stephens, Hindu, Sri Ram College of Commerce. Each alumni team has two speakers - one speaking for the motion and one against. Each speaker holds the floor for 5 minutes followed by 2 minutes for interjections. The event is high profile with a well known TV anchor as Moderator who conducts the debate. Panel of three eminent judges decides the winning team and the best speaker. The debate is promoted by print and television media partners. The invitational debate is followed by dinner for select alumni invitees, about 40, from each participating college. It has fast become a much awaited event riding on the wave of nostalgia for good old times as students on a university debating circuit.
Titan's Debate 2017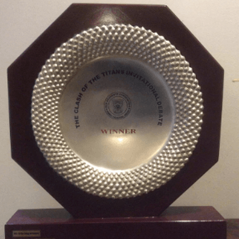 Miranda House Alumnae team represented by Sonali Khan and Amrita Sengupta won the debate. The motion was The Rise of Populism - A passing phase & not a new reality. The debate was held on 25 February at India Habitat Centre. Sonali spoke for the motion while Amrita against the motion. Mirandians, spanning all decades and the college debating team were present to cheer the college alumnae team as they lifted the cup, conferred by Professor Yogesh Tyagi, Vice Chancellor, University of Delhi and Finance Secretary, Mr. Ashok Lavasa. Leading newspapers reported on the arguments put forth by our team.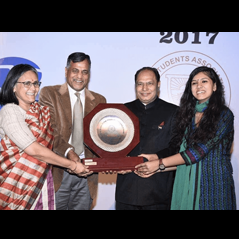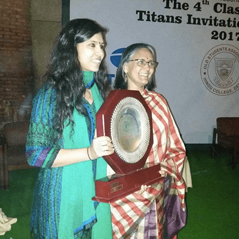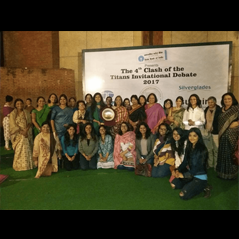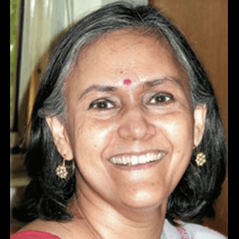 Sonali Khan is the Vice President and Country Director of Breakthrough. From the 1989 batch at Miranda House, she graduated with honours in Political Science. She completed an M.A. and M.Phil. from the Centre for Political Studies, Jawaharlal Nehru University. She was a television journalist with Network 18 and for more then a decade now, she has been working at Breakthrough with a mission to making violence against women and girls unacceptable. She has led several award winning campaigns like Bell bajao against Domestic violence and Mission Hazaar against the gender biased sex selection. She received the highest honour Naari Shakti Puraskar from the President of India Pranab Mukherjee. In 2016 she was awarded the Skoll Award for social entrepreneurship.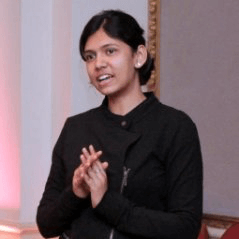 Amrita Sengupta was a student of B.A. honours in Sociology from 2007 to 2010. She was an avid debater while in college and participated in many parliamentary debates. She is an XLRI alum, and recently completed her M.Sc. in Social Science of the Internet, from Oxford Internet Institute, University of Oxford (2015-2016). She is currently a Senior Consultant doing Digital Research at Capgemini Consulting - Digital Transformation Institute of University of Oxford, based at Bengaluru. This is a leading Management Consulting firm. In her free time, she likes to create women related Wikipedia articles, travel and read books.
Titan's Debate 2015
The motion for the 2nd Titan Six College debate held on 20 November 2015 was West's Insistence on Environmental Controls is a Death Knell for Developing Countries. The Miranda House Team was represented by Nisha Agarwal, arguing against the motion; and Piyush Chopra, arguing for the motion.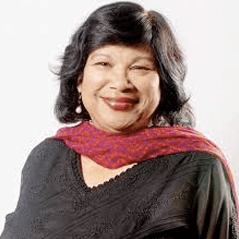 Nisha Agarwal has been working on poverty, inequality and social development issues for almost 30 years. Since March 2008, she has been the CEO of Oxfam India. During this period, she successfully led a complex change management process that integrated the programs and staff of the 6 Oxfams that had been previously operating in India. She also led a highly consultative process to formulate Oxfam India's strategy entitled "Demanding Rights, Creating Opportunities" that lays out its vision, mission and programs for 2010-2015. Prior to joining Oxfam India, Nisha worked with the World Bank for almost 20 years from 1989 till 2008. She joined the World Bank through the Young Professional program. She has extensive experience working in countries in the East Asia Region (Cambodia, Vietnam and Indonesia) and in the East Africa Region (Tanzania, Kenya and Uganda). Before joining the World Bank, Nisha worked as a Research Associate at the Impact Research Center at Melbourne University, from 1985 to 1989. She worked with a team on a Computable General Equilibrium (CGE) model of the Australian economy that was used for policy analysis and published several papers.
Nisha is an economist by training and has a Ph.D in Economics from the University of Virginia, Charlottesville, Virginia, U.S.A (1981-85). She has an M.A. in Economics from the Delhi School of Economics (1977-79), and a B.A. (Honours) in Economics from Miranda House, Delhi University (1974- 77).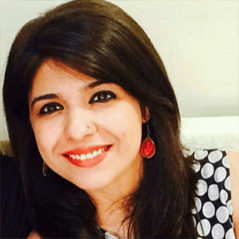 Piyush Chopra works as Deputy General Manager in the Chairman's Secretariat at Essar Global. She anchors corporate strategy and communication for the $39bn Fund's global portfolio of assets across core industry sectors. She is currently driving the Fund's transition from a family driven conglomerate to a private equity player. She manages the Essar Corporate Centre, which is an apex advisory Board of Directors advising the Fund's businesses. In her earlier role as Executive Assistant to Group President (Corporate Branding & Strategic Initiatives) at Essar, she steered the Group's brand building and marketing initiatives across geographies. Prior to that, she led communications for the acquisition of Royal Dutch Shell's Stanlow Refinery in the UK, which was Essar's first and largest investment in the European market.
Piyush studied Economics at Miranda House, where she was President of the Debating Society and instrumental in organizing three chapters of the flagship India-Pakistan student seminar debate in Lahore and Delhi between 2004 & 2006. She went on to study Brand Management at MICA and Corporate Finance at IIM Ahmedabad. She has been a consistently outstanding student, international level debater and an outperforming corporate strategy professional.
Titan's Debate 2014
The topic of the debate was: The Indian Bureaucracy has failed in delivering Good Governance. This was held on at 8 October 2014 at Hyatt Residency. Miranda House Alumnae team was represented by Zohra Hasan Chatterjee speaking against the motion and Swara Bhaskar speaking for the motion. Both put up a spirited performance.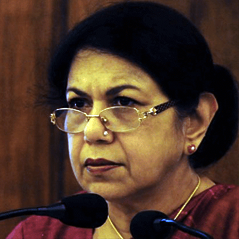 Zohra Chatterjee nee Hasan studied Physics at Miranda House as an undergraduate (1971-1974) and went on to pursue a Masters degree in English Literature. A 1979 batch IAS officer, she retired as Union Secretary in the Ministry of Textiles. Before that, she held the challenging post of Additional Secretary, Ministry of Mines and Coal 2011-2013. She was in news for her proficient steering of Coal India Ltd as it's first woman chairperson. She was well known for taking independent stance, something that government officials rarely do.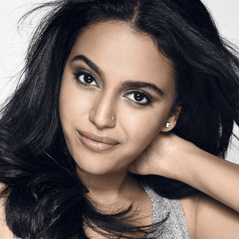 Swara Bhaskar is an award winning film actress. Known for her exceptional performance in Bollywood films, Tanu Weds Manu, Listen Amaya, Aurangzeb, Swara debuted in the sensitive and critically acclaimed film Madholal Keep Walking. It was with the blockbuster hit of 2013, Raanjhanaa that Swara became a popular name with audiences, critics and industry insiders due to her break through performance as Bindiya. Known for her versatility Swara also anchored Shyam Benegal's historic mini series, Samvidhaan, the making of the Indian Constitution.
After studying English Literature at Miranda House, Swara went on to do her masters at Jawaharlal Nehru University and continues to retain links with activist & protest theatre with her group, Swaang.