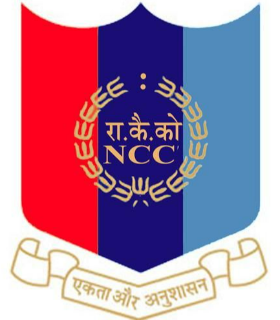 The National Cadet Corps (NCC) is the largest uniformed youth organisation in the country. Its motto is 'Unity and Discipline (Ekta aur Anushasan)'. The NCC in India was formed under the National Cadet Corps Act of 1948. The NCC aims at developing character, comradeship, discipline, a secular outlook, the spirit of adventure and ideals of selfless service amongst young citizens. Further, it aims at creating a pool of organized, trained and motivated youth with leadership qualities in all walks of life, who will serve the Nation regardless of which career they choose. Needless to say, the NCC also provides an environment conducive to motivating young Indians to join the armed forces.
Miranda House has a strong and dynamic NCC programme which strives to:
Develop leadership, build strength of character, comradeship, spirit of sportsmanship and ideal of service.
Create a force of disciplined and trained persons who could, in a national emergency, be of assistance to the country.
Provide training to students with a view to developing in them officer-like qualities, thus also enabling them to obtain commissions in the armed forces.
The vibrant and energetic NCC wing of Miranda House under 1 Delhi Girls Battalion (1DGBn), Kashmere Gate is continuously scaling new heights. Miranda House NCC Company has a total strength of 160 cadets all enrolled in the Army Wing. The cadets in MH NCC Coy are instructed in rifle shooting, basics first-aid, mountaineering and trekking through tough terrains, along with participation in drills and parades. The NCC unit of Miranda House is proud that some of its senior cadets have been commissioned as an Officer in Armed Forces.
NCC regularly organises annual summer training camps. B and C Certificate Examinations are conducted at the end of the second and third year of NCC training, respectively. The cadets selected on the basis of high sense of duty, discipline and smart turnout are permitted participation in various activities and amongst them are the Independence Day Parade, Republic Day Camp, the Prime Minister's Rally and the President's At Home. The best cadet on an All-India basis qualifies for award of NCC scholarship of Rs. 5000 for a year. The achievements of our cadets have made Miranda House NCC one of the best in the Delhi Directorate.
Society Activities
Aajkal (Current Activities)
Newsletter