WI-FI
The campus of the College is Wi-Fi enabled. The same facility can be accessed by the bona fide users in the library also.
Property Counter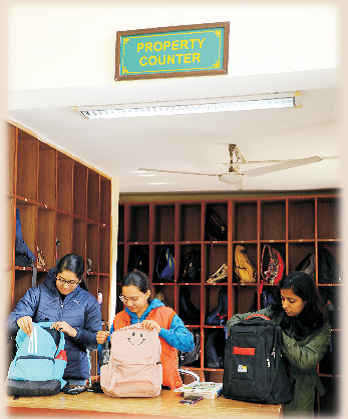 The library also provides the facility of a property counter which is located near the entrance of the library. Personal belonging like bags, umbrellas, etc. can be kept at the property counter. Readers are also advised not to keep their valuables, like wallets, money, passport, laptop, credit cards, etc. at the property counter. The library will not be responsible for any kind of loss if the student will leave their valuables at the property counter.
Reading Hall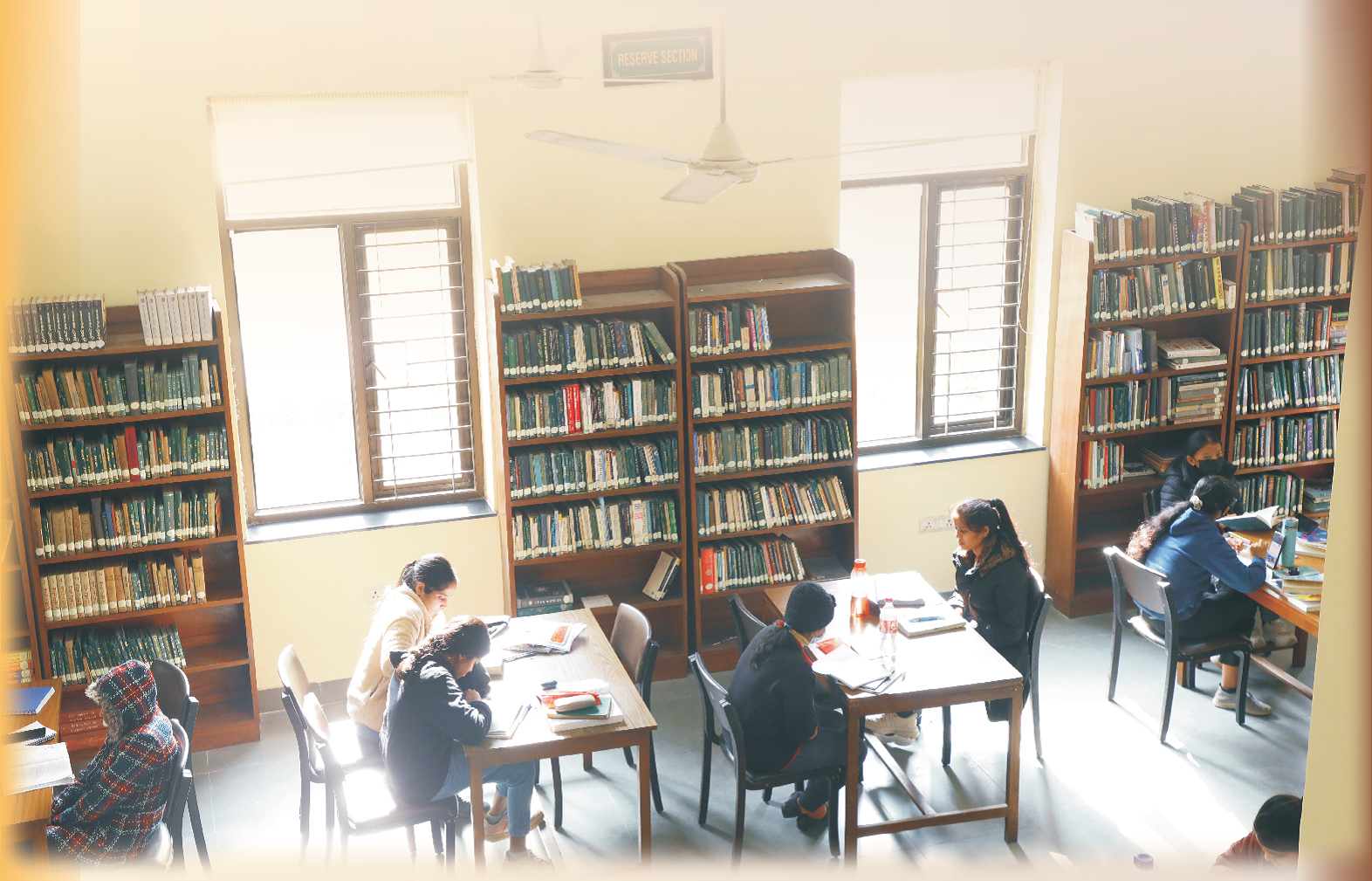 The library has two big reading halls, one on the ground floor with a seating capacity of 100 approx. and another on the first floor with a seating capacity of 150 approx.
Faculty Reading Areae
The library has set up a separate and dedicated internet service area for the students. It is located on the First Floor of the Library. 40 PCs have been installed for students to access the internet and online resources. This Center is also used for teleconferencing as and when required.