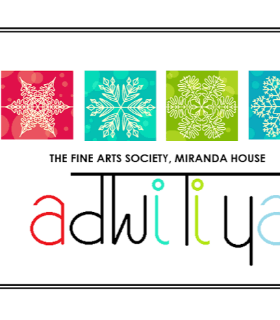 We are the Fine Arts society of the number one college in India, Miranda House, Delhi University. Adwitiya takes pride in calling itself family because that is what defines its identity- a family of students whose love for art knows no bounds and whose passion for creativity can't be quenched. The aim is to provide the members a healthy environment to nurture, grow and express themselves through art in all its varieties.  
This journey started more than 20 years ago, and for years we have been working hard towards leaving an impactful trace through our work. Our society has organized various workshops with renowned artists, enthralling competitions, and has also participated in a large spectrum of events all over India. We collaborate with different college societies and organizations, and visit art galleries and other places for art-walks to enrich the experience and motivate our members to creatively express themselves and rediscover their love for art. 
The members of the society have been sweeping away trophies 
consistently for our college in various DU and outstation competitions.
Society Activities
Aajkal (Current Activities)