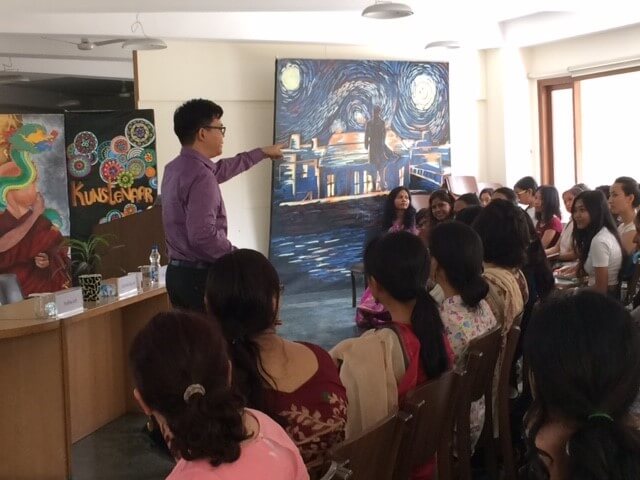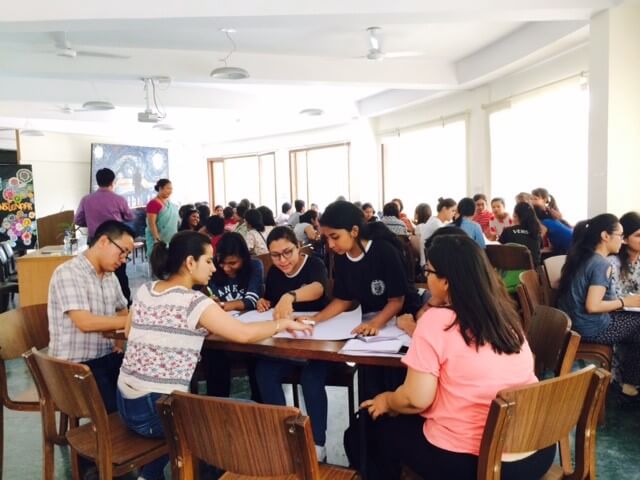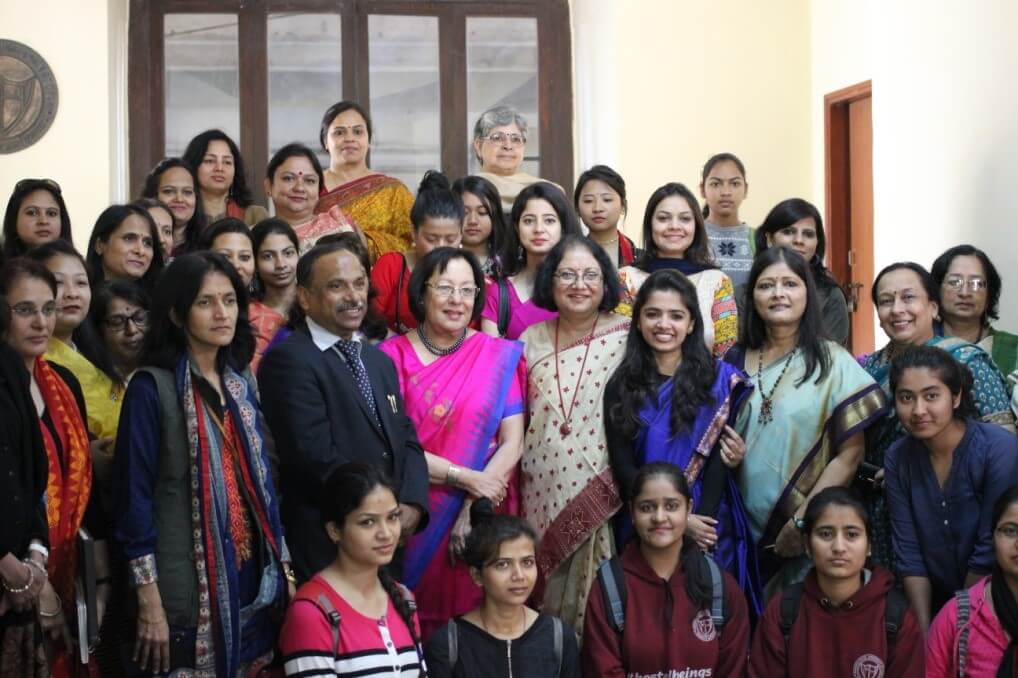 IBSD Miranda House Centre for North East Studies at Miranda House in partnership with the Institute of Bio-resources and Sustainable Development (IBSD), an institute of Department of Biotechnology, Govt. of India, located in Manipur. This initiative assumes special significance in light of the increasingly large number of students from the North East states at Miranda House. Currently there are about 325 students from the region. The Centre will not be limited to Miranda House community. It will provide a facilitating environment to stakeholders from across the University Colleges, especially the large population of students from the North-East, irrespective of gender.
Objectives:
The core mission of this Centre is to
provide opportunities to students of all regions to explore and appreciate the diversity and immense potential of the north-eastern states;
create a better research-based understanding of the ethos, challenges and opportunities in the north-eastern states in a culturally sensitive manner;
nurture, strengthen, celebrate and leverage the immense talent of the students of the region by providing them a forum for expression and innovation so that they may proactively contribute towards sustainable development and integration of the region.
The activities of the Centre will include
identification of key issues and themes for focused work;
organization of, talks, interactive discussion sessions, workshops, seminars, conferences; short term add-on skill and knowledge enhancement courses; and other education and capacity building programmes;
socio-cultural enrichment programmes;
academic and action research on focus themes through case/field studies and innovation projects with special emphasis on multimedia documentation, publications and dissemination;
bilateral exchange programmes for students, faculty and other scholars associated with Miranda House Centre, IBSD and other partner/ collaborating institutes, especially in the North-East; and
consultancy and advocacy to impact policy and development.
Inaugural: The Centre was formally inaugurated by Her Excellency Najma Heptulla, the Governor of Manipur and Professor Dinabandhu Sahoo, Director, Institute of Biodiversity and Sustainable Development on the 27 February 2017. The North East Society of Miranda House celebrated its annual festival, Leirang: Exploring Culture, Diversity and Development on the same day.
Activities: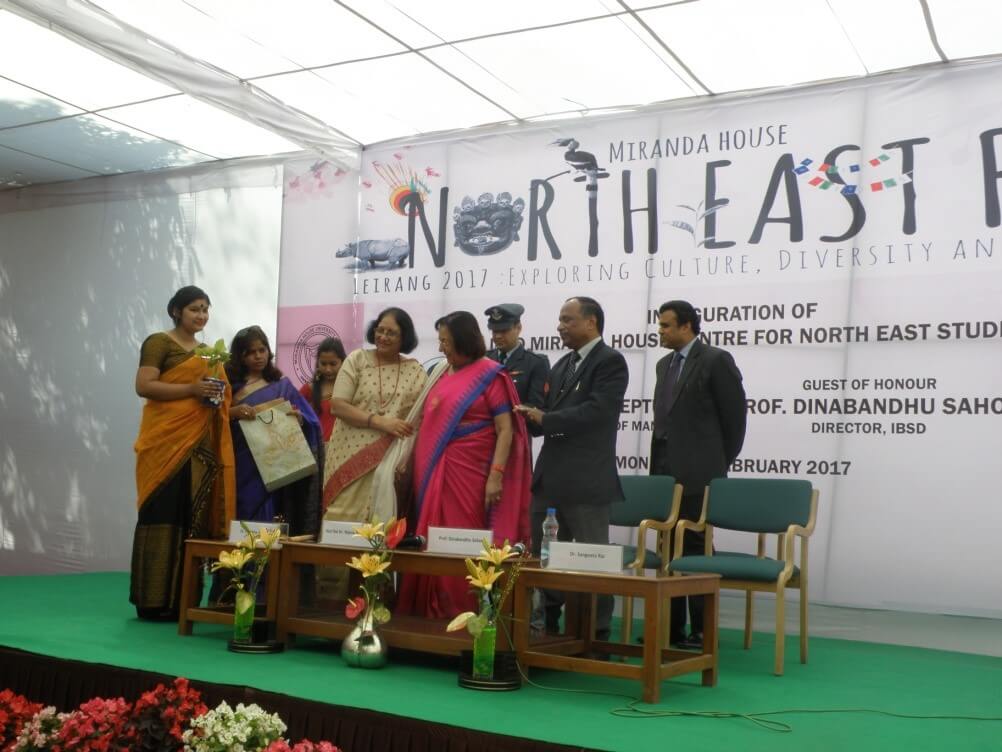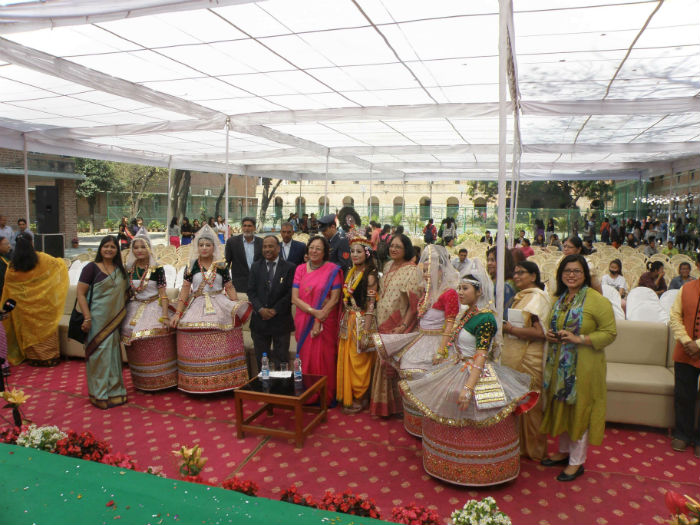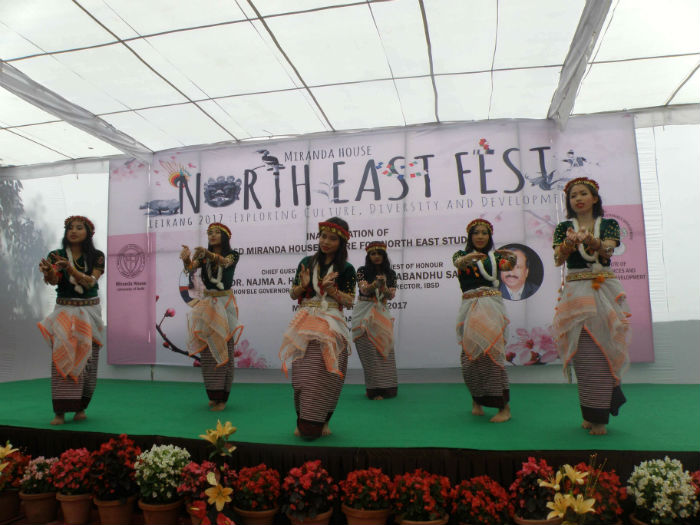 IBSD Miranda House Centre for North East Studies Organized the first Inaugural workshop of the Centre on Labour and Employment Issues in North East India on 18 April 2017 at Student Activity Centre (SAC), Miranda House. The resource person of the workshop was Dr. Otojit Kshetrimayum Coordinator, Centre for North East India, V.V. Giri National Labour Institute, Noida. More than 50 students and teachers across Delhi University colleges attended the Workshop.
The objectives of the Workshop were:
to explore historical and cultural perspective of work
to understand the world of work and decent employment
to make the participants acquainted with various labour and employment issues in India in general and North East India in particular and
to encourage the participants to take up labour and employment issues as a research theme.
Committee:
Prof. Bijayalaxmi Nanda, Principal Miranda House, Chairperson
Dr. Elangbam Geetanjali, Department of Botany, Convenor
Dr. Rashmi Shakya, Department of Botany, Co-Convenor
Dr. Rekha Kumari, Department of Zoology
Dr. Bilasini Devi Naorem, Department of Physics
Dr. Bashabi Gupta, Department of Geography
Dr. Shweta Sachdeva Jha, Department of English
Dr Barnali Biswas, Department of Elementary Education