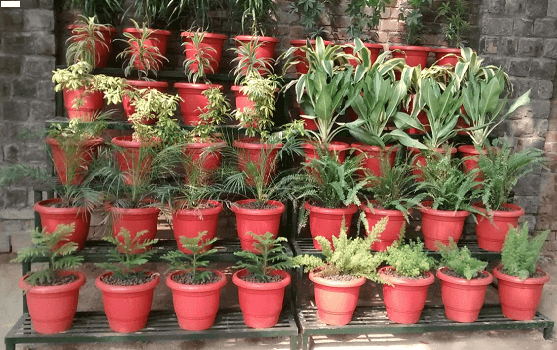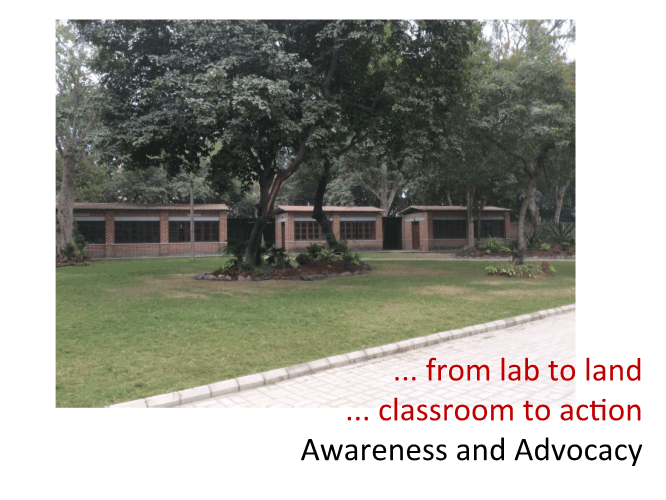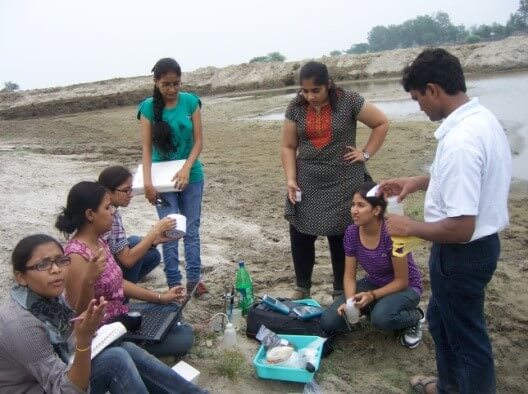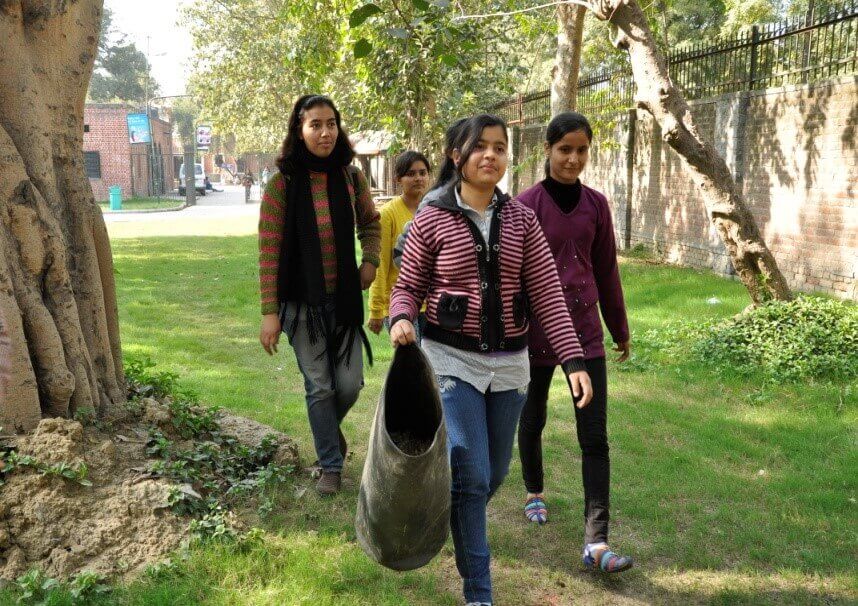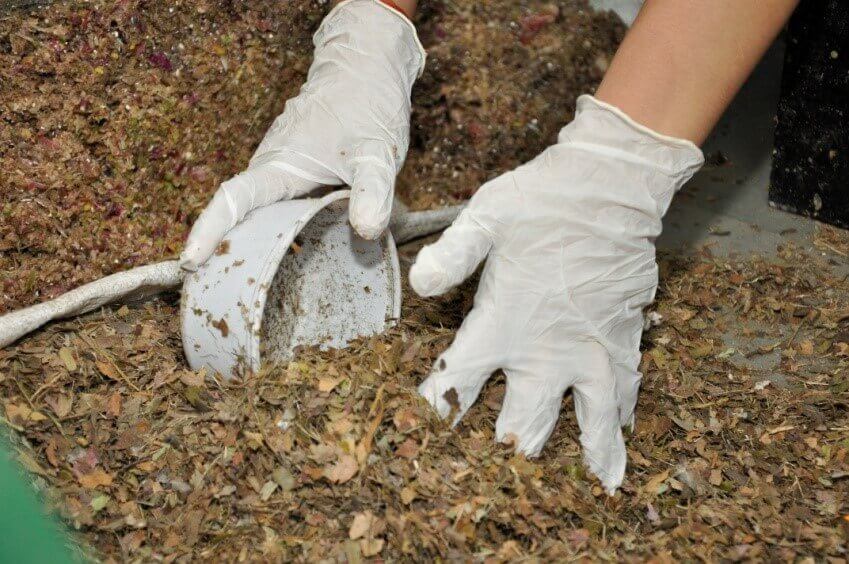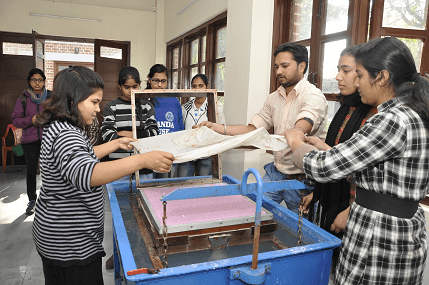 Miranda House was one of the first colleges to set up an Environment Society, MH-Vatavaran. From its inception two projects were identified - Paper Recycling and Composting. These two highly visible innovations became the touchstone of environment consciousness at MH. The immensely useful compost and the beautiful paper products made at MH imparted a tangible sense of pride and helped the college community to converge towards a common goal of creating a Zero Solid Waste Zone and a Clean Campus, Green Campus. The college today has several innovations in the field and is upheld as a leader in environment consciousness. More importantly, it presents to its student community a participative model of sustainable green practice that becomes a part of their own life style, where ever they go. The college looks at all dimensions of environment and is engaged in serious research on projects emanating from its heightened environment concerns. All this has resulted in establishment of MirandaTech: The Green Technology Park which demonstrates successful technological solutions in context.
A DST Research Project grant under its Women and Society scheme in 2003 led to establishment of a Paper Recycling Plant. A Compost Plant was soon added. The projects also received financial support from Ministry of Environment, Govt. of NCT of Delhi. The success of these initiatives and the research component of the work led to development of dedicated facilities and upgradation of equipment in association with NGO partners and endowment from a superannuated faculty member. Multidisciplinary group of faculty have been awarded grant of Rs. 40.88 lakh for a DU Star Innovation Project titled 3R: Reduce, Reuse, Recycle. The college has begun research on Plastic Reuse and Recycling. Pilot projects for treatment of grey water, hydroponics and soil-less plantation, from waste to wealth, etc have been set up. A solar plant of 7 kW capacity is installed. The college also has a large number of other Environment related innovation projects.
The Green Technology Projects are largely located in a dedicated Miranda TechPark.